Events Held at the Francophone Book Fair – November 2013
Writers Between Two Cultures: a roundtable discussion with Dany Laferrière, Metin Arditi, Jabbour Douhaihy and Charif Majdalani on the 2014 theme. 9 November 2013.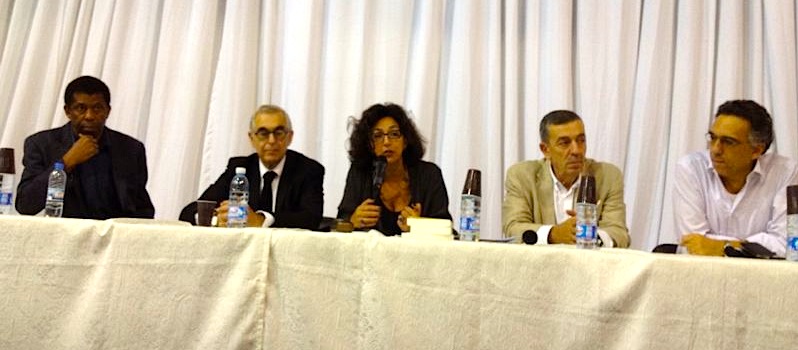 The Music of Languages: bilingual readings of literary texts accompanied by music performances. 6 November 2013.
Geneva-Beirut Women: meeting between Sylviane Dupuis and Hyam Yared. 4 November 2013.